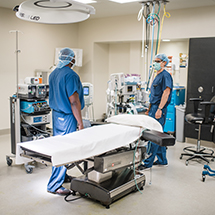 As Iowa Ortho navigates through these times, we can promise you that our number one goal is our patients' and staff's safety. We have several policies in place to protect our patients and staff from the spread of COVID-19. Our doctors have received their final doses of the COVID-19 vaccination and are ready when you are. COVID surgery protocols are very fluid; they change with the peaks and valleys of the virus. Listed below are a few quick facts about what safety protocols are in place so you can prepare for surgery with an Iowa Ortho surgeon.
Currently, there is a no visitor policy at Mercy River Hills unless the patient requires assistance or is under the age of 21.  The no visitor policy is due to the inability to provide adequate social distancing in the waiting room at Mercy River Hills.
Mercy Hospital's (Main and Westlakes) visitor policy is that patients are allowed one person to accompany them for surgery and one visitor if inpatient from 11 am-7 pm.
All patients are required to have a COVID test within 48 hours of surgery, no matter the surgery's location. Once the patient has their test, they are expected to quarantine until their surgery.
Mercy Hospital will only allow COVID testing from their designated COVID testing sites unless you obtain prior approval.
Our policies and procedures are always created with our patients and staff in mind. We are committed to delivering the highest quality orthopedic care and are monitoring the situation regularly to determine how best to serve our patients. If you wish to be contacted to schedule an appointment, please follow this link. You can also call our office if you have any questions.