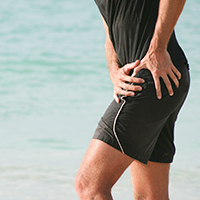 A common question we hear at Iowa Ortho is "when should I consider joint replacement surgery?" All the physicians at Iowa Ortho respond with the same answer; "as soon as your joint pain affects your quality of life". This can be difficult to gauge for people that have experienced pain for an extended period of time. There are a few questions you can ask yourself when considering your quality of life:
Are you able to walk comfortably?
Are you able to sit comfortably?
Are you able to sleep comfortably at night?
Are you able to perform your duties at work comfortably?
Are you able to participate in your favorite activities?
Are you able to play with your children and/or grandchildren?
Have non-surgical treatment options alleviated any pain?
Does the area surrounding the joint look normal?
If you answered "no" to any of these questions, you may benefit from a consultation from a hip and knee specialist at Iowa Ortho. The physicians at Iowa Ortho will typically recommend conservative treatment options first (if you have not already tried them) and will then discuss if you are a good candidate for surgery.
Iowa Ortho staffs four joint replacement specialists with several years of experience. Depending on your case, your provider will determine the best course of action for you personally. All of Iowa Ortho's hip and knee specialists are board certified by the American Board of Orthopedic Surgery and are ready to help patients return to their active lifestyle with little to no pain.