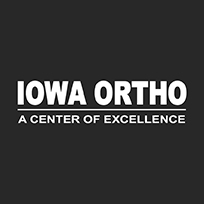 Iowa Ortho complies with CDC mask guidelines based on the risk level in our county.
CDC Mask Policy by County: https://www.cdc.gov/coronavirus/2019-ncov/your-health/covid-by-county.html
We are committed to delivering the highest quality orthopedic care and adhering to CDC guidelines. We are monitoring the situation regularly to determine how best to service our patients. Please call our office if you have any questions.
Appointment Information for Patients and Guests
If you or your guest are experiencing cold or flu-like symptoms (cough, fever, etc.) – or have tested positive or have been exposed to Covid-19 in the last 14 days please call 515-207-9116.