Iowa Ortho Urgent Injury Clinic
News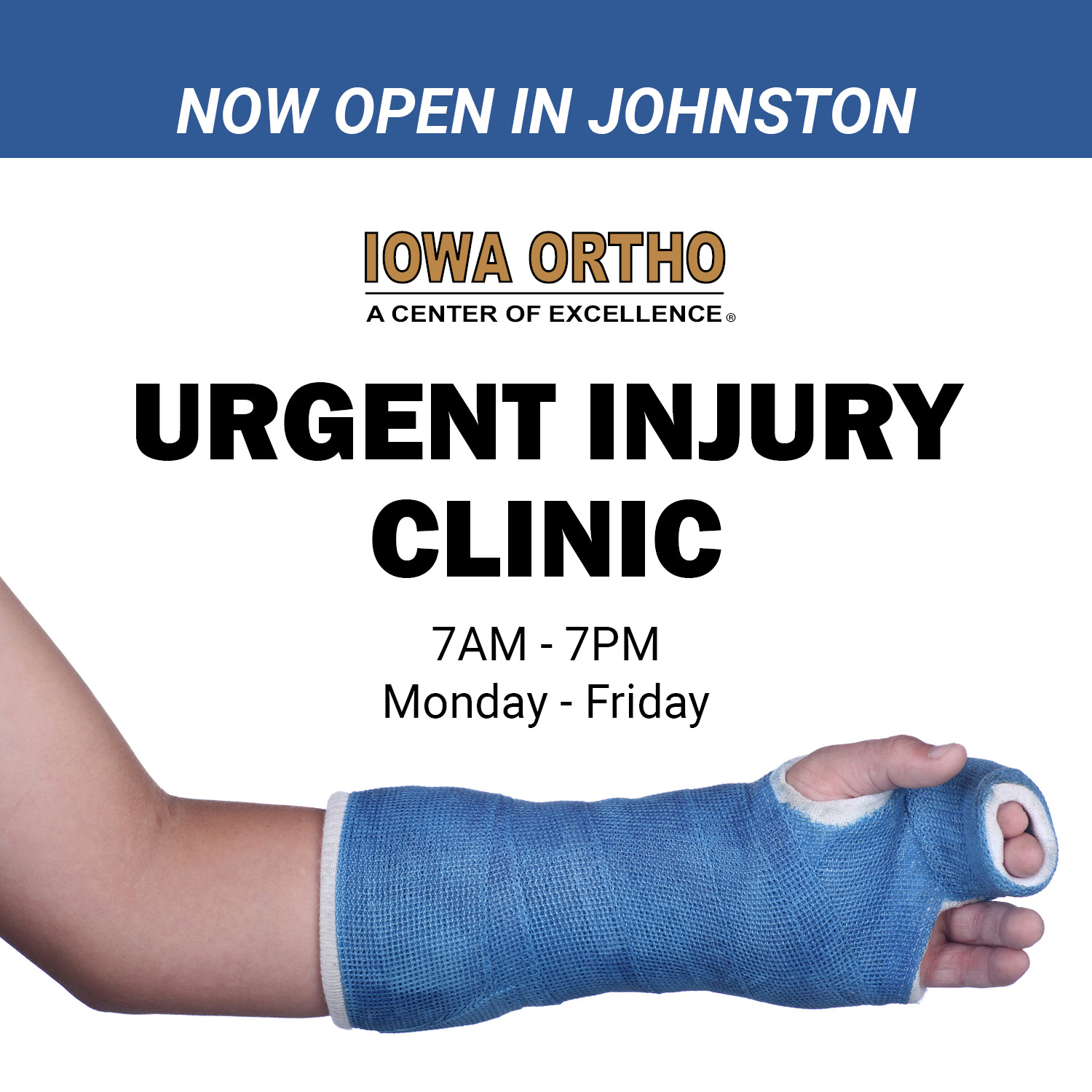 Iowa Ortho is excited to announce the opening of our new Urgent Injury Clinic!
Our Urgent Injury Clinic is specifically designed to offer patients a more convenient and cost-effective alternative than the emergency room for musculoskeletal injuries. Onsite X-rays will always be available and patients will receive care from a dedicated orthopedics provider. In the event that surgery or additional diagnostic testing is required, patients will benefit from an expedited path to care after their initial visit to the Urgent Injury Clinic.
The Urgent Injury Clinic will also see workers' compensation patients.
Address:
Iowa Ortho Johnston
5300 NW 86th St, Johnston, IA 50131
Hours:
7AM-7PM, Monday-Friday
Saturday hours are likely to be added in the future!
Patients seeking care at our Urgent Injury Clinic can either walk in or reserve a timeslot at https://www.iowaortho.com/urgent-injury-clinic/#clearwave-container.
Visit Us For:
Breaks
Sprains
Pains
Lacerations
Sports injuries
Visit the Emergency Room For:
Open fracture (bone is visible)
Concussions
Burns
Chest pain/injury
Motor vehicle injury
Non-orthopedic related conditions/injuries
We take great pride in introducing this valuable service to the Johnston community and look forward to being able to deliver excellent care!