Is it time for a hip replacement? What you need to know.
Hip Health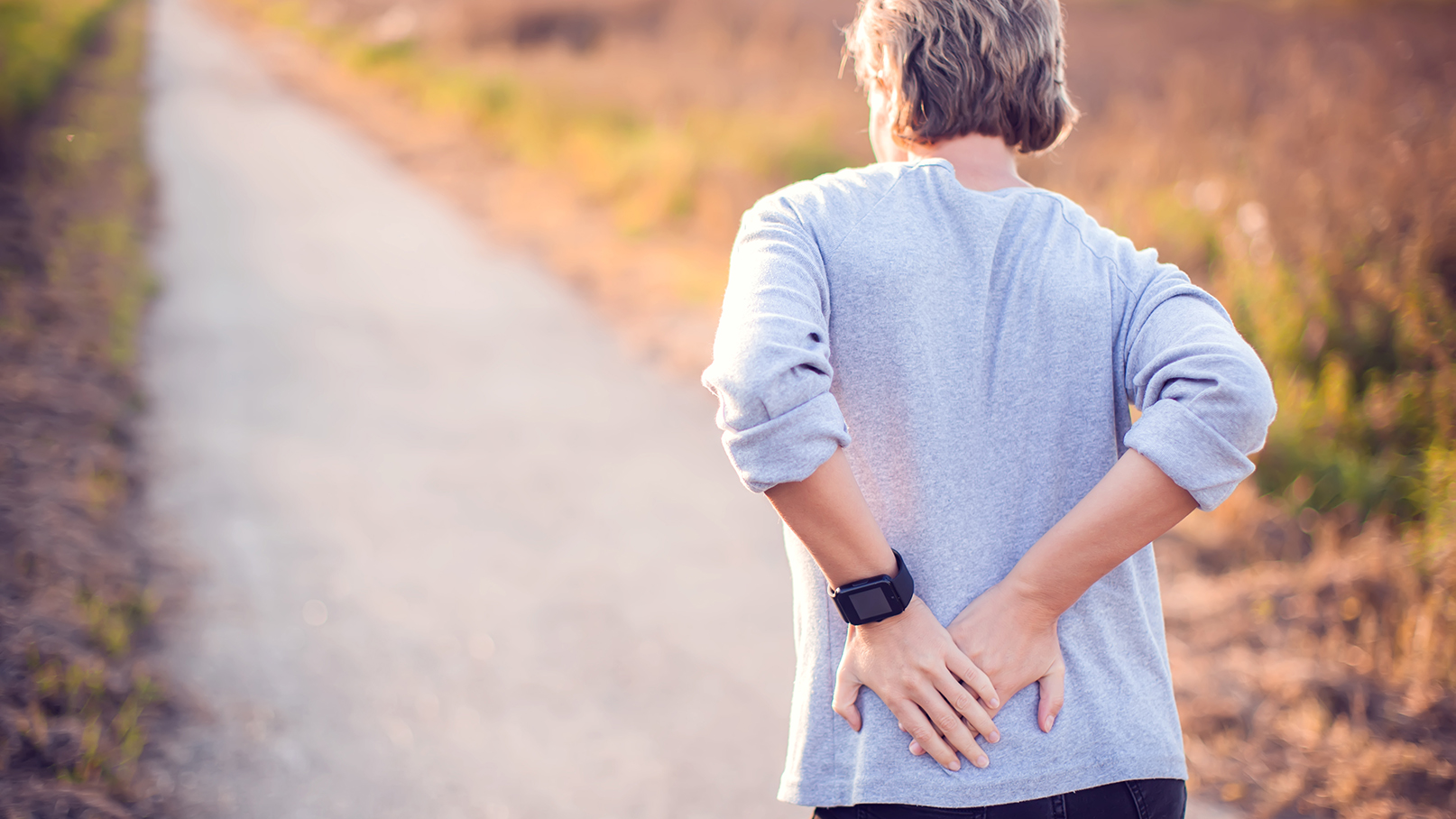 Hip pain can range from mild discomfort to causing a complete interruption of your daily routine. During a hip replacement surgery, the surgeon removes the damaged sections of your hip joint and replaces it with an artificial joint. Your provider will recommend monitoring your symptoms prior to a hip replacement and seeking conservative treatment before exploring surgical options.
"One of the strong points of the direct anterior approach is the use of advanced imaging techniques during surgery to place the hip components in an optimum position, restore the biomechanics of the hip, and also ensure proper leg length after surgery." – Dr. Kamal Aderibigbe
Remind yourself that you know your body best. If you start to feel any hip pain, it is best to monitor your symptoms so you can measure your pain and see if it worsens over some time.
A few common symptoms of hip pain that may require medical attention are:
Hip or Groin Pain – Usually located between the hip and knee.
Stiffness/Tightness – Finding it difficult to bend down
Limping – Walking with a limp or shifting weight to one side to help subside the pain.  
Swelling/Tenderness – Swelling can occur internally or on the outer skin but your physician will confirm the severity.
One Leg Test – If you cannot stand on your problem leg for longer than a minute – even with the support of a door frame or table-top for balance, then you might have a problem with your hip.
If you cannot do the following stretches, bring them up during your appointment so your provider can measure your current movement ability.
Lying on your back or sitting, bring your knee slowly to your chest. Use your hands as assistance if needed.
Lying on your back, move your leg out to the side without moving your lower back.
Sitting on a chair, place your ankle on the opposite knee and let the knee drop down as far as possible.
Conservative Treatment
"Conservative treatment is not just a step you have to take in order to get to a replacement. Some hip pain is actually from tight hip flexor muscles and therapy can help those muscles loosen and relieve the pain and allow normal function. No matter what treatment we recommend, our goal at Iowa Ortho is to help you get back to doing the things you enjoy as soon as possible! Don't let pain be your new normal." – Dr. J Wesley Rayburn
Conservative treatments can help the pain and side effects of hip pain due to inflammation. It is important to note, while conservative treatment options may not relieve your pain completely, they may allow you more time to decide if you would like to proceed with a hip replacement.
The top three conservative treatments are physical therapy, steroid injections, and anti-inflammatory medications.
Physical Therapy – Your provider may recommend physical therapy to strengthen and stabilize muscles around the hip joint and preserve the range of motion.

Steroid Injection

s – Your provider may recommend a corticosteroid injection to allow the reduction of swelling and block pain sensations. For some patients, the effects of the injection can last up to three to six months and be repeated.
Anti-Inflammatory Medications – Over-the-counter anti-inflammatory medications can help relieve hip pain. It is always important to keep track of how often you are taking the medication since most can only be taken up to three times a day.
Surgical Treatment
"Most people tend to have a preference one way or another when it comes to the surgical approach to a hip replacement. Whether that's anterior or posterior. I think hip replacement surgery should be individualized for everybody." – Dr. Darin Larson
When making the decision to proceed with surgical treatment it is important to discuss your medical history and current health status with your physician. Before surgery, your surgeon may recommend the following tests before making a decision.
Bone Density/Bone Scan – A bone scan may be recommended to ensure that your bones are healthy and in good condition to proceed with surgery.
MRI – An MRI may be recommended to diagnose a hip fracture. It will also reveal is there is any edema (swelling) within the bone.
X-rays – An orthopedist will view x-rays to examine the bone structure and surrounding soft tissue to see if there is any injury.
Before a hip replacement, your physician will also discuss your options and what works best for your needs. The anterior approach has become one of the most sought out approaches due to it being minimally invasive. To learn more about the anterior approach click here.
The posterior approach is traditionally the most common approach for hip replacement. When using this approach your surgeon will make an incision behind your hip joint. To learn more about the posterior approach click here.
Providing you with options is one of our top priorities at Iowa Ortho. You can discuss further options or get an evaluation of your hip pain by contacting us at 515-247-8400 or request an appointment online.