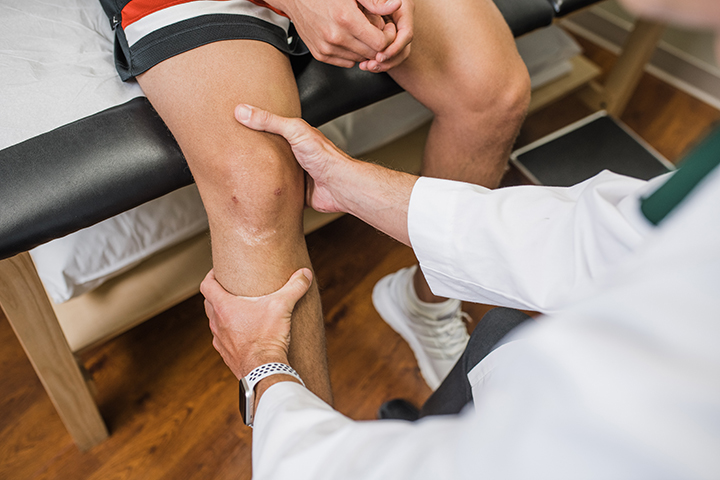 Cartilage regeneration has been a popular topic among orthopedic surgeons for years. Cartilage is rubbery tissue that resides on the edges of bones and helps joints move with ease. When cartilage becomes worn or damaged there becomes a defect in the surface that normally protects bones. This damaged cartilage can spread and lead to osteoarthritis.
MACI is an autologous (from your own body) cellularized scaffold product used in the repair of a wide range of knee cartilage defects. Whether the patient has Medial Femoral Condyle, Lateral Femoral Condyle, Trochlea, or defects with bone involvement, MACI may be a good option.
Numerous studies have been conducted on MACI proving the implants to be a good option in decreasing pain and improving knee function. MACI implants are flexible, dual-sided, durable, and simple to affix as there are no stiches required. Each implant contains cells that are uniformly loaded onto the implant by proprietary means. This allows for a controlled dose of cells to the defect using minimally invasive surgery delivery.
There are 3 steps to the MACI procedure:
Biopsy – The physician will take a small biopsy of healthy cartilage from a non weight-bearing area of the patient's knee. This biopsy will be sent to a cell processing facility in Massachusetts where chondrocytes are extracted, expanded, and seeded onto porcine collagen membrane. This process can take up to 6 weeks. Numerous quality control tests are performed on implants before delivery to Iowa Ortho.
Implantation – MACI is delivered to the treatment facility where the physician will precisely size the implant before placing it in the knee. The implant is then secured in place using sealant.
Rehabilitation – Rebab will begin hours after the implantation as recommended by the physician. Patients typically return to all normal activities at 9-12 weeks.