Spine & Pain Services
Iowa Ortho's Spine & Pain Team has compassion for those living with the burden of pain. Not all pain is experienced in the same way; you deserve a comprehensive treatment plan that is specifically designed to meet your individual needs.

Whether your pain is acute, chronic, wide-spread, degenerative, or work-related, our team will find a solution to combat the source of the pain. Patient care is coordinated through our spine physicians, interventional pain management specialists, and physiatrist. All physicians work together to determine the route of a patient's care within the Iowa Ortho Spine and Pain Center.

Interventional pain management is a sub-specialty of medicine focused on the diagnosis and treatment of musculoskeletal pain from head to toe. This field of medicine utilizes pain blocking techniques, such as injections and medication management, to pinpoint and directly address the source of pain. You may seek the help of a pain management specialist when traditional musculoskeletal treatment options have not proven to reduce pain, or, if you are experiencing pain but are not yet a candidate for surgical intervention. Iowa Ortho has two interventional pain management specialists – Dr. Wes Rayburn and Dr. Thomas Klein.

The Iowa Ortho spine physicians diagnose and treat injuries and disease of the back and neck. Iowa Ortho has tWO spine physicians – Dr. Trevor Schmitz and Dr. Brett Rosenthal. Surgical intervention for your back pain will be discussed if conservative treatment methods fail to improve your pain. Whenever possible, our physicians will utilize minimally invasive techniques and disc replacement surgeries instead of open surgery and fusions.

Physical Medicine and Rehabilitation, also known as Physiatry, is the field of medicine that focuses on enhancing and restoring function to people who have been physically impaired or disabled. Physiatrists treat injuries, disorders, and diseases of the spinal cord, nerves, bones, joints, ligaments, muscles, and tendons. Iowa Ortho's PM&R physician is Dr. Kurt Smith.

With the combination of these three specialties making up our Spine and Pain Center, you can be assured that all treatment possibilities for your pain will be discussed. No matter your course of treatment, our physicians will be with you every step of the way to provide guidance and answer your questions.

Conditions We Treat
Degenerative disc disease
Herniated discs
Scoliosis
SI joint dysfunction
Spinal osteoarthritis
Spinal stenosis
Spondylolisthesis
Headaches
Non-Surgical Procedures
Pain injections
Regenerative orthopedics
Bracing
Surgical Procedures
Cervical disc replacement
Spinal fusion
Laminectomy
Microdiscectomy
Decompression surgery
Kyphoplasty
Vertebroplasty
Scoliosis surgery
Preservation surgery
Blue Distinction Center+ For Spine Surgery
MercyOne Des Moines Medical Center has been designated as a Blue Distinction® Center+ for Spine Surgery by Wellmark Blue Cross and Blue Shield. Blue Distinction Centers are nationally designated health care facilities that show expertise in delivering high-quality patient safety and better health outcomes. The Iowa Ortho Spine Surgeons are proud to be a part of receiving this recognition. To learn more about Blue Distinction Center+ qualification criteria, visit https://www.wellmark.com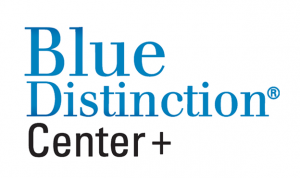 If you have a question regarding our spine & pain services, or do not see your injury or condition listed, call us today at
515-247-8400.
Request an Appointment Now
Join Our Email List
Receive Iowa Ortho updates to your email inbox including service information, orthopedic injury tips, provider highlights, and more.
[mc4wp_form id="1905"]
Videos
Spine Surgeon, Dr. Trevor Schmitz, shares information about cervical disc replacement procedures.