Sports Medicine Services
In the field of Orthopedics, the Sports Medicine sub-specialty focuses on the diagnosis and treatment of musculoskeletal injuries brought on by athletics, exercise, and activity.

Sports injuries can happen to anyone that leads an active lifestyle. Overuse of a muscle or joint, improper use of a piece of exercise equipment, accidents/trauma, improper training techniques, and even failure to properly warm-up can all cause sports injury.

The Iowa Ortho Sports Medicine Team is comprised of 5 board-certified Fellows of the American Academy of Orthopaedic Surgeons – Dr. Steven Aviles, Dr. Scott Meyer, Dr. Timothy Vinyard, Dr. Stephen Ash, and Dr. Christopher Vincent. Our team is the preferred provider for several professional, collegiate, and high school athletes and teams in Iowa as well as weekend warriors. Our partnering teams include the Iowa Cubs, Drake University, Central College, William Penn University, and many high schools in the Des Moines metro and Pella area.

Whether you have experienced an injury or symptoms of overuse in your knee, hip, or shoulder, the sports medicine specialists at Iowa Ortho are here to help. From diagnosis through recovery, our goal is to help you quickly return to your favorite physical activities at top performance levels.

When it comes to sports injury treatment plans, conservative, non-surgical treatments are always discussed first, if deemed appropriate, followed by discussion of surgery. Our team of surgeons is trained in the latest minimally-invasive surgical techniques allowing faster recovery, smaller incisions, and decreased pain following surgery.

Athletes and active individuals who have experienced a sports injury, can receive same-day care by our physicians simply by stopping into our Injury Walk-In Clinic at our Des Moines and Ankeny offices. There is no call or appointment needed. To learn more about our Injury Walk-In Clinic, please visit our Locations web page and click on "Injury Walk-In Clinic".

Conditions We Treat
ACL tears
MCL tears
Sprains
Strains
Fractures
Joint dislocation
Tendinitis
Stress fractures
Cartilage and ligament injuries
Non-Surgical Procedures
Regenerative orthopedics
Casting
Bracing
Surgical Procedures
ACL, MCL and PCL repair
Cartilage transplants
Rotator cuff repair
Knee ligament reconstruction
Shoulder resurfacing
Total shoulder replacement
Hip arthroscopy
Sports Teams We Treat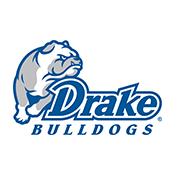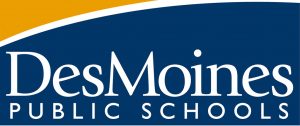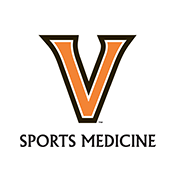 If you have a question regarding our sports medicine services, or do not see your injury or condition listed, call us today at515-247-8400.
Request an Appointment Now
Join Our Email List
Receive Iowa Ortho updates to your email inbox including service information, orthopedic injury tips, provider highlights, and more.
[mc4wp_form id="1905"]
Success Story
After suffering a torn ACL on the basketball court, high schooler and future track star Olivia worried her dream of running in college was over. Dr. Chris Vincent was able to treat Olivia, who quickly recovered and went on to run at state the next season.

- Olivia
More success stories