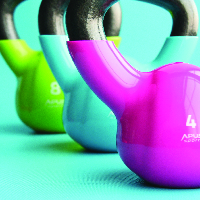 Iowa Ortho recommends you keep active both physically and mentally during the COVID-19 pandemic. There are plenty of ways to keep moving while you are social distancing and doing your part to "flatten the curve."
Iowa Ortho understands this is a trying time for everyone and we encourage you to put your health first. Moving your body does not require a gym full of equipment and staying active is essential to your physical and mental health. Combat boredom and mental fatigue with these tips:
Go on a walk outside- Fresh air is great for the body and mind, get some extra vitamin D and move your feet.
Dancing- Turn on your favorite song and move your feet! Practice some new dance moves from the comfort of your own home.
Lunges- This exercise is great for building muscle and a form of low impact cardio.
YouTube- There are hundreds of videos you can follow along with to get your body moving- try a new workout for free!
Yoga- This can be done almost anywhere, put on an instructional video if you are new and follow along! Don't have a mat? Just use a bath or beach towel.
Staying active can be a difficult task if you are suffering from joint pain, check out some exercises below that are low impact but also a great form of cardio and strength training.
Biking or spinning
Resistance bands
Seated leg extensions
Seated knee raises
Keeping your mind active is just as important as your body, challenge yourself to stay away from scrolling on social media and fill your time with something positive:
Puzzles/ board games
Card games
Meditation
Read a new book
Write or journal
Listen to a podcast
Don't let social distancing keep you from being active-physically or mentally. Take advantage of the time you have to yourself and make the most of it. For questions about your orthopedic needs give us a call today at 515-247-8400!