A Kneecap Recap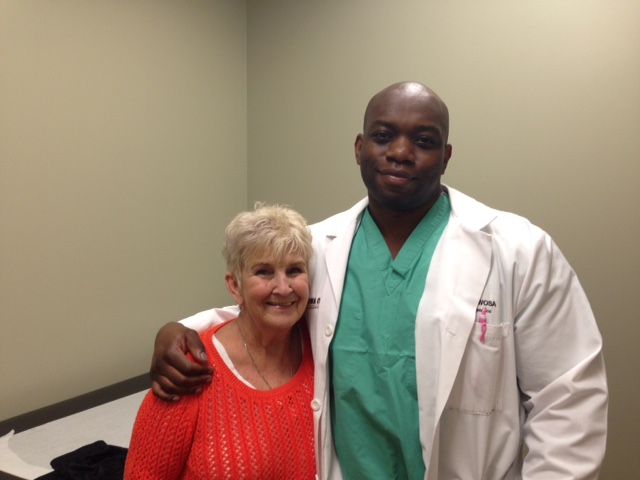 Physician: Chinedu Nwosa
Patient: Devona
During a visit to Des Moines to see her daughter and granddaughter, Devona fell and severely injured her right knee. She took an ambulance to the emergency room and had x-rays right away. Devona found out she had a comminuted patellar fracture, which means her kneecap had been shattered into a few pieces. Two days later, Iowa Ortho's trauma surgeon, Dr. Chinedu Nwosa, reconstructed her right knee.
At first, Devona was unable to return to her home in Missouri. She needed assistance with everyday tasks and was mostly confined to a chair.
"My daughter had to wait on me hand and foot," she says.
However, just weeks later she was walking again and happily reports that she has regained the majority of strength in her right knee as she continues physical therapy. In addition, she has returned to her job as a hairdresser, where she stands on her feet most of the day.
"Dr. Nwosa did a fantastic job of putting my knee together. He is absolutely brilliant," says Devona. "His humble-yet-confident demeanor put me at ease immediately, and I knew that things would turn out just fine."