Judy's Story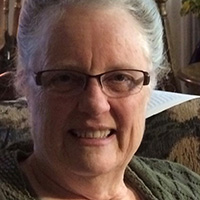 I was referred to Dr. Larson by my primary care physician after experiencing pain in my left hip. I made an appointment with Dr. Larson and we decided to proceed with a total hip replacement.
My surgery went amazingly well; it was incredible to me how I could walk right after surgery and was no longer dependent on a walker less than a week post-op.
I was concerned with redness on my incision following the surgery, but Dr. Larson quickly and thoroughly checked it out to make sure all was okay. He constantly followed up with me and I really appreciated his genuine concern for my wellbeing! He has a very kind and caring approach towards patient care and was very in tune to my needs.
Since my surgery, I am doing great! I have no problems or pain while walking and I am back on my treadmill working up to a speed that works for me!