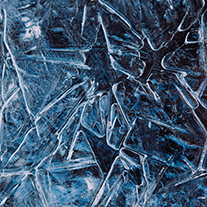 Winter is upon us here in Iowa. While the winter months are full of beauty and holiday celebrations, this time of year can also pose the risk of injuries from snow and ice accidents. It is important to remain aware of the weather all season long and be very careful when venturing outdoors.
Falling on ice is one of the most common and dangerous causes of winter injuries. According to the CDC, approximately 1 million Americans are injured annually as the result of falling on ice and snow. While many falls will simply result in a bruise and some aches and pains, some falls can be serious and require prompt medical attention. Common injuries related to falling on ice can include wrist sprains, hip fractures, meniscus tears, head injury, dislocated shoulder, back injuries and much more.
The best way to avoid a dangerous fall this winter is to stay indoors during hazardous weather. If you have to venture outdoors or make a trip in your vehicle, follow the below tips:
Wear appropriate footwear with good traction.
Shuffle your feet when walking in potential dangerous areas.
Wear appropriate winter clothing.
Ensure your car and tires are prepared for winter driving.
Carry a charged cell phone in case you need to call for help.
Be aware of the current forecast and weather conditions.
Avoid traveling long distances alone.
Snow shoveling is the most common cause of back injury during the winter months. Heavy lifting with the wrong technique can lead to pain in various areas of the body. To prevent a painful injury, here are a few tips to keep you safe while shoveling:
Stretch before you shovel.
Push snow instead of lifting snow.
If you must lift, use your legs, not your back.
Keep your loads of snow light.
Choose an ergonomic shovel.
Dress appropriately for cold temperatures.
Take it slow.
If you experience an injury this winter season, Iowa Ortho is here to help. To schedule an appointment, call 515-247-8400 or request an appointment on our website. For emergent winter weather injuries, please visit your nearest emergency room.