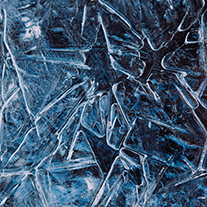 This winter has already brought plenty of snow and ice with more coming! Falling on ice is one of the most common and dangerous causes of winter injuries. According to the CDC, approximately 1 million Americans are injured annually as the result of falling on ice and snow. Most falls usually result in just a bruise, but sometimes more serious injuries occur.
Common injuries related to falls:
Wrist sprains and fractures
Hip fractures
Torn meniscus
Head injury
Dislocated shoulder
Torn or strained anterior cruciate ligament or ACL
Lower back pain
Rotator cuff injury
As we keep our own driveways and sidewalks free of ice, it is impossible to know if other areas are fully safe. The easiest way to avoid a dangerous fall this winter is to stay inside during hazardous weather. If you have to go out, follow some of these tips to avoid a serious injury.
Wear appropriate footwear with good traction
Shuffle when walking in potential dangerous areas
Do not catch yourself with your arms in you fall to prevent wrist and arm injury
Stay inside during hazardous weather conditions
Snow shoveling is the most common cause of back injury during the winter months. Heavy lifting with the wrong technique can lead to pain in various areas of the body. The repetitive movement of lifting can cause serious back pain. To prevent injury, here are a few tips to keep you safe.
Push snow instead of lift
If you must lift, use your legs, not your back
Keep your loads light
Choose an ergonomic shovel to remove efforts from snow removal
If you experience an injury, Iowa Ortho is here to help. For more information about injuries or treatment options, please visit us here or call. If you wish to request an appointment online, please follow this link.