Body Composition Analysis – A Road-Map to Better Health
Good Health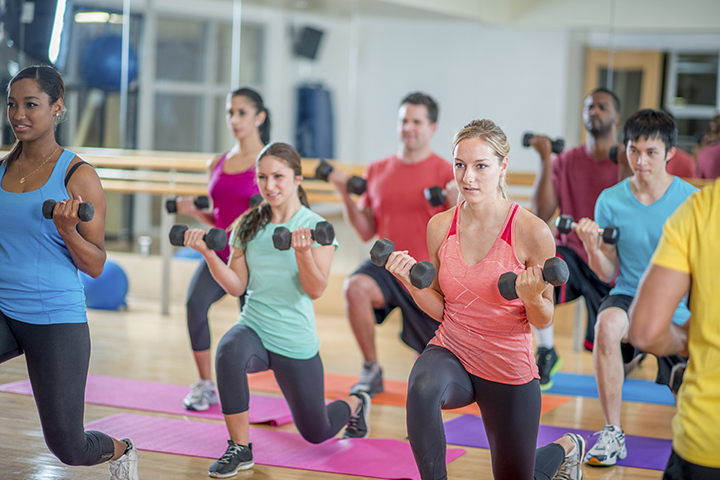 Have you ever read a street sign incorrectly and wound up lost? That is what can happen if one only relies on body mass index (BMI) scores to interpret their overall health. One can interpret a BMI score incorrectly and get off track by thinking they are going in the right direction to become healthier, when in reality, they may not be.
Size Does Not Necessarily Define Your Health
Although the BMI index (a calculation based on height and weight) CAN be helpful in determining if someone is overweight or underweight, it does not always provide the correct information regarding one's overall health. If someone has a lot of muscle mass, their BMI may indicate they are obese when in reality they are not. On the other hand, if someone has a normal BMI index one could still have a body composition composed of more fat than is healthy. A Body Composition Analysis provides a more accurate snapshot of health and weight than BMI index scores do. You can get your roadmap to better health by scheduling a Body Composition Analysis at the downtown Iowa Ortho Clinic.
What is a Body Composition Analysis?
Body Composition Analysis provides a snapshot of the amount and location of certain tissues in the body. It calculates the amount of pounds of fat, lean muscle, bone and total mass in specific areas of the body including the arms, legs, trunk, and head. Many factors affect the makeup of your body composition including nutrition, exercise, and genetics. Over time, one's body composition may change given nutrition or exercise changes.
Learning about your body composition is helpful in deciding how much fat you need to burn, muscle you need to build — or both. This test is a great resource for both athletes who are looking to better their performance, as well as non-athletes who are just beginning healthier lifestyles. It can help medical professionals predict your likelihood for diseases that correlate with a certain body fat percentage. The test can also give you an indispensable baseline to track your progress against over time.
It is important to remember when obtaining the fat results that certain percentages of fat can be healthy. No one has 0% body fat, nor is it healthy to have less than 4% body fat. Body fat plays an important role in protecting internal organs, insulating the body in the cold, and storing energy.
How is Iowa Ortho's Body Composition Analysis Different Than the Rest?
Iowa Ortho uses a DXA scanner which is the gold standard of body composition testing. It's the most precise and preferred method trusted by medicine, research and sports labs around the world. During the DXA scan one will lay down as the machine slowly moves from the head to toes for about 3 minutes.
Body Composition Pricing
Iowa Ortho offers body composition testing for $40. You can schedule the test at our downtown clinic by clicking here to request an appointment online or by calling our office at 515-247-9590. Currently, we only offer body composition testing at the downtown location.