A Comprehensive Approach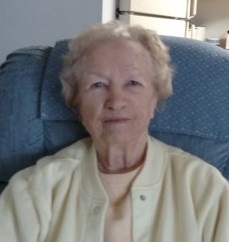 Physician: Todd Harbach
Patient: Marilyn
When Marilyn fell and broke her leg at 91 years old, she feared her days of independence were over. A trip to Mercy Hospital and an x-ray confirmed she had broken her femur near her hip. Dr. Todd Harbach was on trauma duty and was assigned to Marilyn's case.
Dr. Harbach was able to mend the broken bone by performing a half hip replacement—which served to mend the broken femur. After a short recovery at Mercy, Marilyn received rehabilitation at a care facility before beginning in-home therapy. She has since achieved 100 percent recovery and continues her independent lifestyle at her home.
Dr. Harbach made Marilyn comfortable through the entire process with his expert knowledge and ability to answer all of her questions in "plain English." But it was his caring and down-to-earth style of treating his patients that made him indespensible for Marilyn and her family.
Marilyn credits Dr. Harbach with not only her quick recovery, but her ongoing well-being. After discussing a knee ailment and whether it was keeping her from doing everything she wanted to do, Dr. Harbach recommended a specialist to address ongoing pain. Because of his consideration, Marilyn felt Dr. Harbach truly cared about her quality of life.
At 91, Marilyn has been able to reestablish and savor her independence. With a little determination and help from Dr. Harbach, she has been able to continue to live to her full potential.