A Rapid Recovery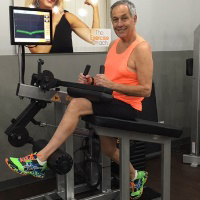 Physician: Craig Mahoney
Patient: Dr. Andres
Mercy Medical Center pathologist Dr. Andres had been an avid long-distance runner for most of his life. However, in February 2015, he had become unable to run due to a throbbing pain in his hip. A few months later, he met with Iowa Ortho hip and knee surgeon Dr. Craig Mahoney.
It soon became evident to Dr. Mahoney that Dr. Andres' history of high-impact exercise had contributed to a degenerative left hip. Since prior injections had failed to provide long-term relief, Dr. Mahoney suggested a minimally invasive treatment option called the mini-posterior approach for hip replacement.
"The important part of this technique is what happens below the skin," says Dr. Mahoney. "I do not cut any muscle, which allows for a quicker recovery."
One month later, Dr. Andres had his left joint replaced with the mini-posterior approach and was discharged from the hospital the very next day. After taking some time to rest and recover at home, Dr. Andres was able to return to work in just a week's time. One week later, he resumed exercising at his fitness center. Though Dr. Andres had been advised by Dr. Mahoney to discontinue running to preserve the hip replacement, he has been able to once again enjoy walking, biking, hiking and weight lifting with zero pain.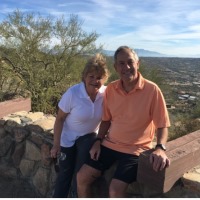 "One of my responsibilities as Mercy's Chief Medical Officer was to be responsible for quality," says Dr. Andres. "Iowa Ortho's doctors, and specifically Dr. Mahoney, have always performed at the highest level of quality."
In the nearly 14 years he has practiced as a hip and knee surgeon, Dr. Mahoney has performed more than 1,000 hip replacement surgeries. And he considers minimally invasive surgery as a possibility for all of his patients who need their hip joint replaced.