An Innovative Approach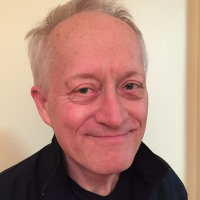 Physician: Mark Matthes
Patient: James
James initially came to Iowa Ortho to be treated for lower back pain. However, after meeting with Iowa Ortho's spine surgeon Dr. Todd Harbach, he learned his pain was the result of a previous hip replacement surgery several years prior. Consequently, his left leg was more than an inch shorter than his right.
Soon after this discovery James instead began to see Iowa Ortho hip and knee surgeon Dr. Mark Matthes. Dr. Matthes concluded that another hip replacement surgery was necessary because James had developed arthritis on the other hip.
Because James did not have a severe bone deformity or bone loss around the hip, Dr. Matthes recommended a minimally invasive technique called the direct superior approach to total hip replacement. James decided to move forward with the approach as it is less damaging to the body's soft tissue, which allows for a less painful recovery. In addition, patients are able to bear full weight immediately after surgery.
"The pain and difficulties around my first hip replacement were extremely high, and the full recovery period lasted for months," says James. "In contrast, the superior approach used by Dr. Matthes resulted in me being able to move my leg and walk on the day of surgery."
Since surgery, James has once again been able to pick up all his previous activities and reports there is virtually no pain caused by his hip. Dr. Matthes was also able to correct James' unequal leg lengths during the hip replacement procedure.
"Dr. Matthes is a talented and wonderfully patient-focused surgeon," says James.
At this time, Dr. Matthes has performed approximately 80 hip replacements through the direct superior approach. He is also the first orthopedic surgeon in Iowa to perform the approach.