Fighting Against the Odds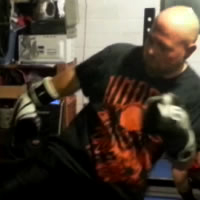 Physician: Steven Aviles
Patient: Johnny
One day while delivering a dryer on the job, Johnny heard an audible pop come from his right shoulder. Later that day, an MRI confirmed that he had heard the sound of a rotator cuff muscle rupture and his bicep dislocate. This eventually brought Johnny to Iowa Ortho to see orthopedic surgeon Dr. Steven Aviles, who decided his patient's best move forward was arthroscopic shoulder surgery.
Arthroscopic surgery is a minimally invasive procedure that is guided by an arthroscope, a small camera inserted through a small incision. With the help of this arthroscope, Dr. Aviles was able to survey all the damage Johnny's shoulder had sustained, then make the appropriate repairs.
Johnny knew going into the surgery that there was a high probability of blowing out his shoulder again. However, five years later he is thrilled to report that he has gained back a full range of motion in his shoulder. This has enabled Johnny to return to weightlifting and even start a new hobby coaching mixed martial arts.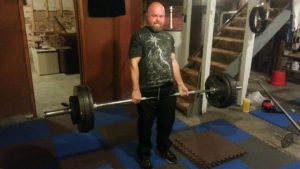 "I could not be happier for him," says Dr. Aviles.
Looking back at his road to recovery, Johnny claims his shoulder's worst-case scenario actually fueled his motivation to get better.
"Everybody's got their fight," says Johnny. "At the time, that was mine."