Back Pain? The ultimate guide to understanding your treatment options
Back Health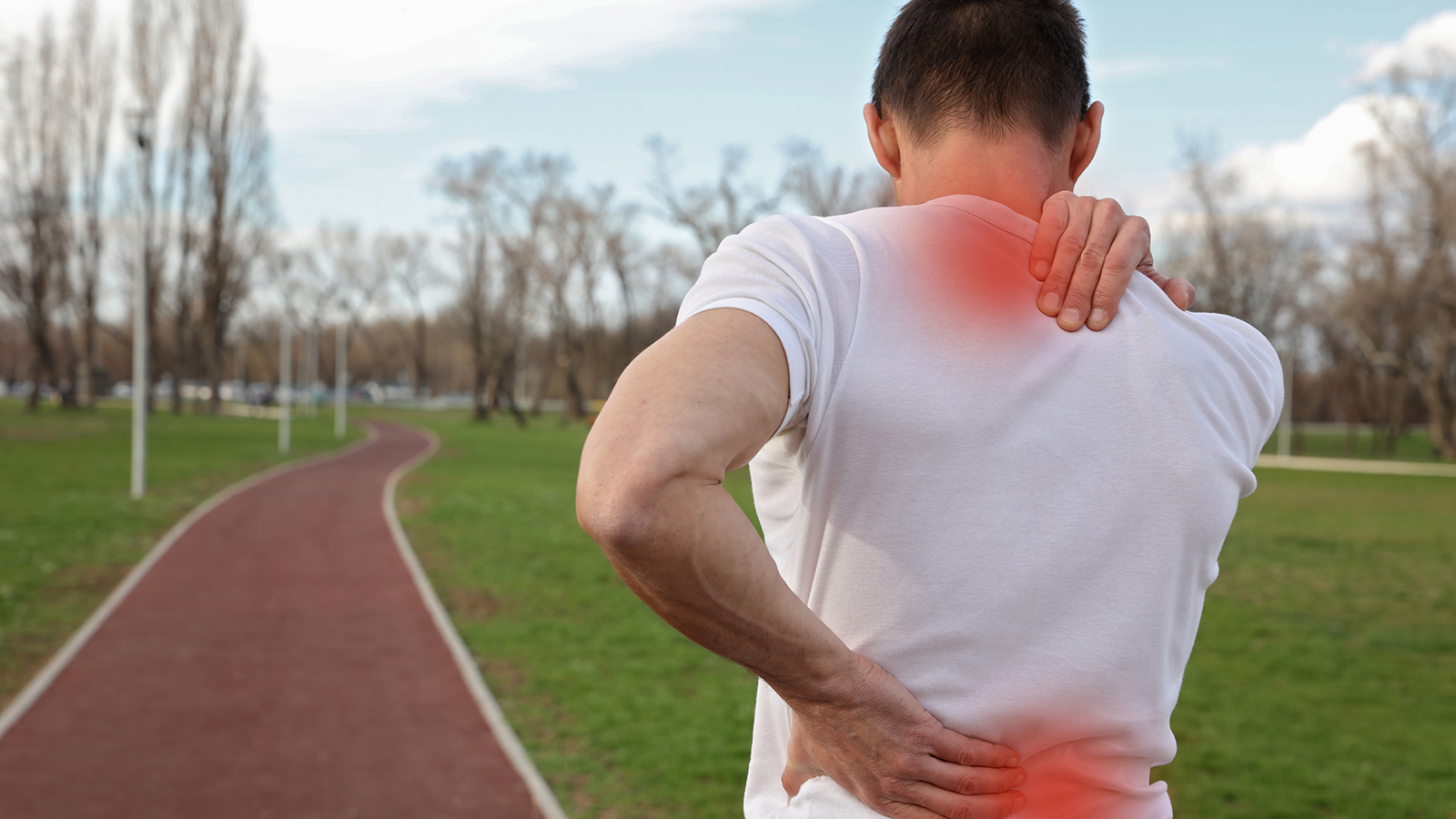 A small pinch or discomfort in our back or neck can have a negative impact on how we approach our day and how we view our daily tasks and activities. Iowa Ortho's Spine & Pain Team has compassion for those living with the burden of pain. Not all pain is experienced in the same way; everyone deserves a tailored treatment plan that is designed to meet the individual needs of the patient.
Whether pain is acute, chronic, wide-spread, degenerative or work-related, our team will find a solution to combat the source of the pain. Patient care is coordinated through our non-surgical spine providers, physical medicine and rehabilitation, interventional pain management specialists and spine surgeons.
Seeking treatment for your back pain can be overwhelming due to the number of treatment options and the fear of how the treatment can affect your life. To help alleviate some of your concerns – this guide will help you understand the non-surgical and surgical options available at Iowa Ortho.
Non-Surgical Treatment Options
"I strive to meet our patients where they are at and tailor treatment to their individual needs. We will often discuss multiple treatment options including physical therapy, medications, interventional pain management before discussing surgical options. Our goal is help decrease pain, improve function and have our patients get back to doing the things in life that bring them joy." – Emmylu Johnson, PA-C
Our non-surgical spine and pain specialists work to identify, manage and treat the cause of a patient's pain. It is important to note that Iowa Ortho providers will recommend non-surgical treatment options if possible.
Medications – Our non-surgical spine and pain specialists work to identify, manage, and treat the cause of a patient's pain. Decreasing the pain and swelling is the first step – this can be done through the use of a variety of pharmacologic interventions.
Physical Therapy/Exercise Modification – Further testing and other medical treatments including an exercise regimen and/or a physical therapy program can also be prescribed at this stage.
Bracing – A back brace adds support when the lower back is unstable due to injured or weakened spinal structures. A back brace allows relief of weight naturally placed on the lower back, lessens painful muscle tension and reduces range of motion during healing.
Interventional Pain Management
"There are a variety of interventional options available to help with pain. These are usually the next step after other conservative measures have not helped as much as you wanted. They are not just a step towards the "real" fix, but can provide enough relief that no further treatment is needed. Iowa Ortho is here to make sure you get the best treatment for your unique problem. We want you to return to the life you want as soon as possible." – Dr. J. Wesley Rayburn, M.D.
Interventional pain management is a sub-specialty of medicine that utilizes pain blocking techniques, such as injections and medication management, to pinpoint and directly address the source of pain. This may be the best option when traditional musculoskeletal treatment options have not proven to reduce pain, or, if you are experiencing pain but are not yet a candidate for surgical intervention.
Pain Injections/Steroid Injection – Your provider may recommend a corticosteroid injection to allow the reduction of swelling and block pain sensations. For some patients, the effects of the injection can last up to three to six months.
Epidural injections (in all areas of the spine): This injection utilizes anesthetic and steroid medications. Injections are made into the epidural space to relieve pain or diagnose a specific condition
Nerve, root, and medial branch blocks: Typically used to identify the source of pain and can also be used to reduce inflammation and pain.
Radiofrequency Ablation or Rhizotomy: A targeted procedure in which pain signals are "turned off" through the use of small precisely heated electrodes.
Spinal cord stimulation: This procedure consists of electrical impulses that are used to block pain from being perceived in the brain.
Spine Surgery
"Our goal is to only offer surgery to those we can truly help. We always strive to do this with only the smallest, safest, and least disruptive operation necessary." – Dr. Trevor Schmitz, M.D.
Our board-certified, fellowship-trained spine surgeons can utilize the most innovative techniques and leading-edge technology to perform the spine surgery that is best suited for the patient. Whenever possible, our physicians will utilize minimally invasive techniques and disc replacement surgeries instead of open surgery and fusions
Laminectomy/Decompression Surgery – When spinal stenosis causes the spinal canal to narrow, common symptoms you'll experience are pain, numbness, or weakness. During this procedure, bone spurs are removed to relieve pressure on the nerves.
Microdiscectomy – Is considered one of the most common spine procedures. This operation removes a portion of the intervertebral disc, the herniated or protruding portion that compresses the traversing spinal nerve root.
Vertebroplasty and Kyphoplasty – Focuses on repairing compression fractures of the vertebrae caused by osteoporosis. Both procedures inject a glue-like bone cement that hardens and strengthens the bone.
Cervical disc replacement – Releases pressure from the spinal cord and nerves. A difference between a cervical disc replacement and a spinal fusion is that an artificial disc replaces the damaged cervical disc to preserve motion.
Spinal fusion – The surgeon removes the spinal disk between two or more vertebrae, then fuses the adjacent vertebrae using bone grafts or metal devices secured by screws.
With this guide, you now have an overview of your various treatment options. Please note this is just a breakdown of the treatments. You should consult your provider to ensure the treatment best fits your wants and needs.
Providing you with options is one of our top priorities at Iowa Ortho. You can discuss further options or get an evaluation of your hip pain by contacting us at 515-247-8400 or requesting an appointment online.